Choose the Human Endothelial Cell Medium best suited for your specific applications. Optimized for in vitro culture of a variety of Endothelial Cells from aorta, artery and vein. EGM (Cat# 211-500) is optimized for angiogenesis and other more physiological studies (does not contain VEGF). EGM v2 (Cat# 213-500) is enriched with growth factors for accelerated growth, and includes VEGF, FBS, EGF, bFGF, IGF, Ascorbic acid, Hydrocortisone, Heparin.
MSDS 209-250
MSDS 209PR-250
MSDS 210-500
MSDS 210PR-500
MSDS 211-500
MSDS 211-GS
MSDS 211A-500
MSDS 211A-GS
MSDS 211CM-05
MSDS 211F-GS
MSDS 211H-500
MSDS 211H-GS
MSDS 211PR-500
MSDS 211K-500
MSDS 211KPR-500
MSDS 211F-500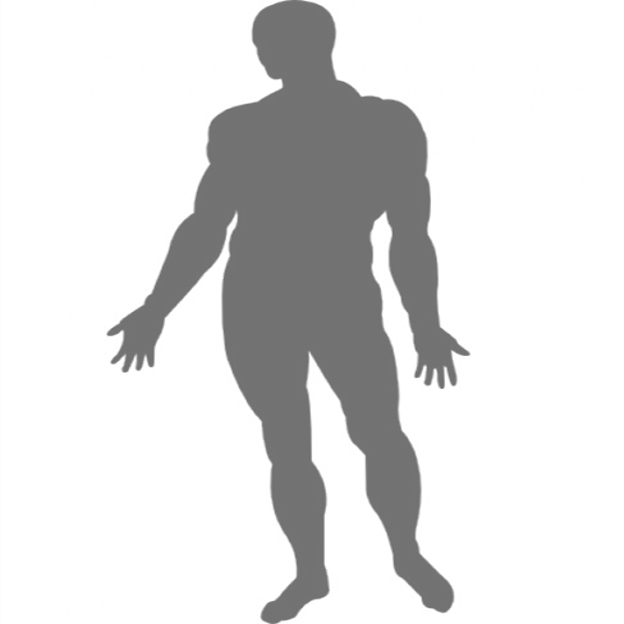 Media were optimized for the robust growth and the maintenance of phenotypic and functional characteristics of
Endothelial Cells
in culture. Media were designed with attention to detail that ensures the consistency of cell health, viability, performance, physiology, morphology and function.
Use with:
EGM v2 (Cat# 213-500) supports continuous, robust growth
HUVEC were seeded to T25 flasks, passaged repeatedly, and counted for cell number.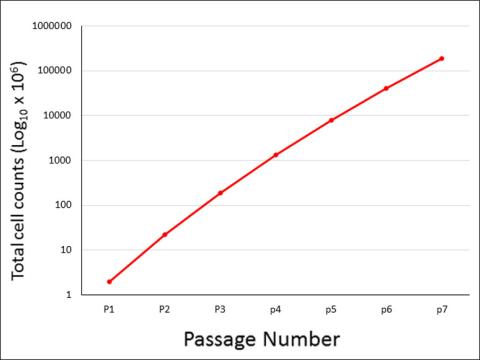 Sustained expression of endothelial cell markers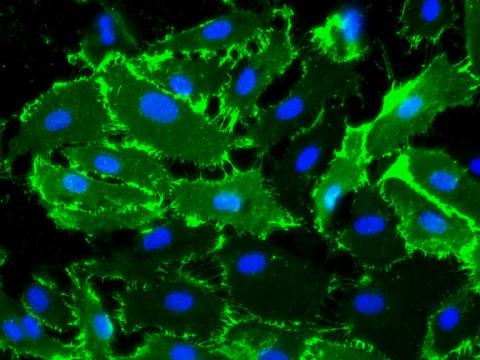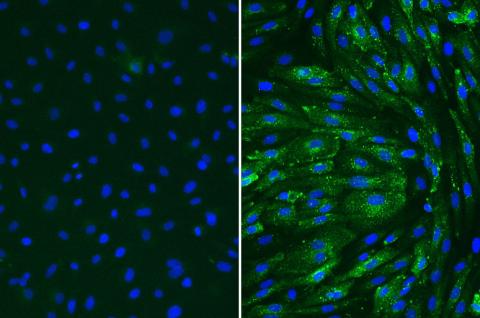 For 10 days, cells were stimulated with VEGF or VEGF in the presence of the angiogenesis inhibitor suramin.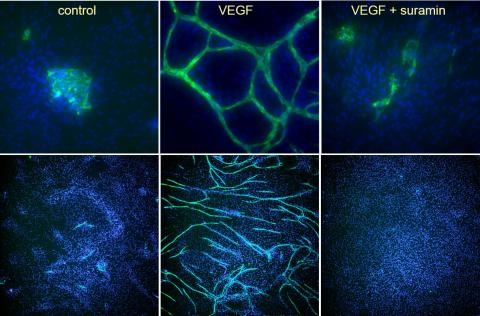 Convenient, non-toxic transfection of HAOEC with GFP plasmid.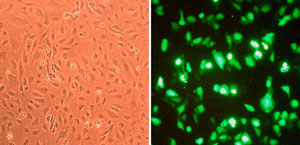 According to Sara Lynn Farwell, Ph.D. Candidate, Cell & Molecular Bio. at Lehigh University: "CAI's Endothelial Cell Growth Medium is reliable for our experiments, as well as general culturing. There must be magic in their media, because when we had problems with other formulations, the CAI product fixed the issues!"
Note that endothelial Cell Defined Medium is designed for maintaining the monolayer of endothelial cells at 100% confluent culture. It does not contain the growth factors VEGF, FGF or PDGF, nor does it contain serum, but is instead supplemented with defined components to allow metabolic and growth factor studies without interference of extraneous factors.
CAI media are tested for sterility in order to confirm no bacteria, yeast or fungi contaminate the solutions. The products undergo further quality control for correct pH, osmolality and lack of endotoxins. A panel of different bioassays affirm the media sustain a proper environment for expected cell-type-specific culture, growth, plating, karyotype, physiology, morphology, viability, population doublings, surface markers, cryopreservation, differentiation and/or induction.
Laboratory research use only (RUO). Not for human, clinical, diagnostic or veterinary use.