Growth Factors & Cytokines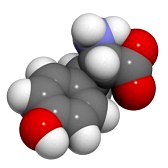 Recombinant Proteins are routinely used for studies in cancer, angiogenesis, neuroscience, apoptosis, cell signaling, immunology and other research areas.  Whether used separately or with our primary cells, antibodies, and ELISA kits, CAI recombinant proteins provide consistent quality and value to advance your research. The highly purified, filtered, sterile proteins are expressed in E. coli and lyophilized for a convenient, cost-effective aliquot that contains no carrier proteins or additives.  They are sequence verified, endotoxin tested, lyophilized and assayed for biological activity.  Bulk quantities are available upon request. The proteins are produced under stringent protocols, standards and documentation. Test results include protein concentration, lot-specific SDS-PAGE, endotoxin and bioactivity.
NEW -> Animal-Free Choices! 
Where indicated, Animal-Free recombinant proteins are made using non-mammalian system components and processes, which researchers often select for stem cell cultures, serum-free applications, chemically-defined media and other in vitro pre-clinical work.  These lab workers must reduce or eliminate altogether any risks of contaminating growth factors, viruses, prions and animal-derived ingredients. Our animal-free proteins are manufactured using an E.coli-based system, an animal-free facility, fermenter, columns, filters, labware, lyophilization and storage, and NO FBS or animal-derived ingredients. Quality standards include endotoxin levels <1.0 EU/ug protein, purity levels ³ 95% and bioactivity comparable to recombinant protein produced in traditional techniques.