Human CD34+ Hematopoietic Progenitor Stem Cells Launched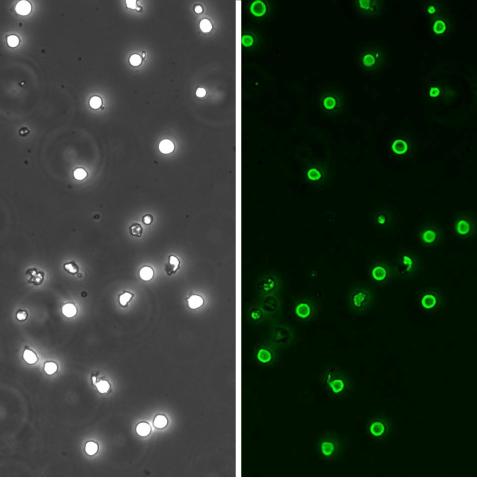 SAN DIEGO, May 13, 2016 -- Today Cell Applications, Inc. announced another extension of their stem cell offering, with the launch of Human Hematopoietic Stem Cells.  HHSC from Bone Marrow (HHSC-BM) or Liver (HHSC-L) contain CD34+ progenitor cells that differentiate into all the various blood cell types.  CD34 is a glycosylated transmembrane protein and represents a marker for blood and bone marrow-derived progenitor cells, especially for hematopoietic stem cells. Recent data suggest that CD34 is involved in maintenance of the progenitor cells in a phenotypically undifferentiated state. CAI will offer these CD34+ progenitor from the bone marrow mononuclear cells of healthy donors.
According to Dr. Daniel Schroen, a Vice President at Cell Applications, "HHSC are suitable for multiple avenues of research, and for directed differentiation into more committed blood cell types.  We are pleased to continue broadening our stem cell portfolio, and expect additional products in the coming months."  In addition to standard cryopreserved formats, fresh HHSC from bone marrow are offered in various packaging sizes.  These freshly-isolated, non-frozen cells require a minimum order of ten vials per donor. Please contact Cell Applications for information on sizes and pricing for fresh cells.